If you are looking for a web developer in Shropshire to create a stylish, clean and functional website then look no further. We specialise in not only making attractive websites but also ones that perform well on the search engines. With over 8 years in the industry, we have a vast experience in web design in Shropshire but also all over the UK.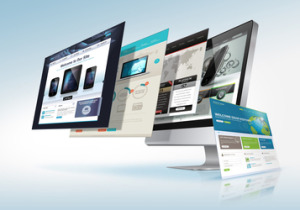 The internet is growing day by day and the need to have a website for your business has never been stronger. There is often a lot of competition for business these days, so it is vital to have a website that will stand up against your competitors and give you that all important edge on gaining new customers (whilst retaining existing ones).
A website can be used to do many things; some sites are there purely to give information or showcase your business, some to generate leads and others to sell items or services online. Pure and Simple Web Design is able to create a tailor made package to suit each individual client's requirements, no matter how big or small.
Read more...
Low Cost Websites Shropshire
Our websites are extremely competitively priced, but we do not skimp on quality. We wish to work alongside you and grow your website and online profile as your business grows and increases.

It is vital when having a website that you are aware of how it is performing. All of our websites are set up with statistics tracking and in depth analytic data. This can help us analyse where marketing budgets should be targeted and can show what works and also what doesn't work. Without this information, it is very hard to improve, not only your customer experience but also your search engine rankings on sites such as Google, Bing or Yahoo.

If you are looking for a web design company in Shropshire or indeed through the UK, then contact us for a no obligation quote.